Attorneys
Robb C. Giddings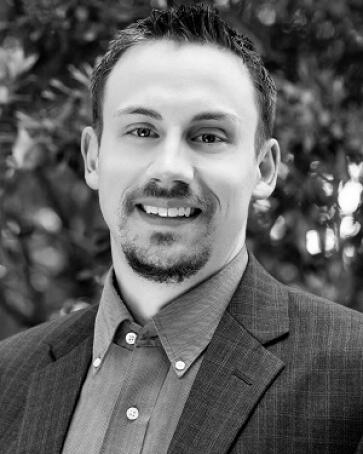 Robb C. Giddings
Robb has experience as both in-house and outside counsel, and works as a transactional, regulatory and compliance attorney, with three primary areas of focus: (1) regulatory advice and outsourced compliance support for regulated industries; (2) day-to-day operational and procurement support (e.g., FSP "outsourced legal department" model); and (3) corporate transactions.
Before joining Hutchison, Robb worked in-house with AbbVie Inc. where he was responsible for legal issues related to AbbVie's clinical R&D programs, including Viekira™ (AbbVie's blockbuster hepatitis-C drug) and Humira® (the number one selling drug in the world); worked in-house with PRA Inc., a global clinical research organization, where he supported international compliance and regulatory issues, corporate partnership initiatives and day-to-day operations and contracting; and worked as an associate in a boutique law firm in RTP, Life Sciences Law, where he assisted technology and biotechnology companies with transactional, operational, regulatory and compliance matters.
Robb describes himself as an "in-house" outside counsel because he focuses on developing infrastructure (processes, templates and trainings) that leverage existing resources and legal-spend to improve efficiency and compliance. For example, at AbbVie, Robb worked with a cross-functional team that successfully reduced contract negotiation timelines by several weeks—the improvements resulted in such substantial savings, that the team received a President's Award (AbbVie's highest award). More recently, he helped a biotechnology company engage major oncology centers for a phase I, pediatric oncology trial ~75% faster than published industry averages.
Recognition, Affiliations & Memberships
Member, Food and Drug Law Institute's (FDLI) Austern Writing Awards Committee (2012-2013)
Chairman, FDLI's Austern Writing Awards Committee (2013-2015)
Lecturer, University of Delaware Certification in Clinical Trials Management, 2015
Member, FDLI's Journal Editorial Advisory Board (2015-2016)
Vice President, Gainesville Area Innovation Network (GAIN), 2016
Vice Chairman, FDLI's Journal Editorial Advisory Board (2016-2017)
President and Chairman, GAIN, 2017
Chairman, FDLI's Journal Editorial Advisory Board (2017-2018)
Expert in Residence, Sid Martin Biotechnology Incubator
Expert in Residence, Tampa Bay Technology Incubator (TBTI)
Education
J.D., cum laude, Duke University School of Law, 2009
B.S., Chemistry, University of North Carolina at Chapel Hill, 2005
Admissions
Massachusetts
North Carolina
Florida
Select Publications & Presentations
Pharmaceutical Licensing Agreements, NC State University Poole College of Management
Legal Issues Related to Clinical Research & Development, University of Delaware Clinical Trials Management Program
Clinical Contracting Efficiency and Clinical Trials: A Simple but Overlooked Means to Save Millions, Applied Clinical Trials (ACT)
Deriving Maximum Value from an Overhead Function: The Role of the Legal Department in Clinical Development, North Carolina Regulatory Affairs Forum (NCRAF)
Maximizing Efficiency When Working with CROs, ACT
CRO-Sponsor Agreements: Compliance Traps for the Unwary, Model Agreements & Guidelines International (MAGI)
Clinical Trial Agreements Outside the U.S.: International Considerations When Contracting Abroad, MAGI
Fundraising 101, Tampa Bay Technology Incubator (TBTI)
Coordinated and managed contractual, regulatory and compliance matters for multiple national and international device trials and Phase I-IV drug trials.
Supported several drug and device companies with the design, submission and implementation of compassionate use, expanded access and special access programs for their investigational drugs and devices.
Reviewed label, packaging, website and marketing materials for new dietary supplement.
Development and Supply Agreement between Fortune 500 medical device company and medical textile manufacturer.
Outsourced compliance function (policy development and review, trainings, audits and advice) for clinical-stage pharmaceutical company.
Complete outsourced legal department for contract manufacturer, CRO, orthopedic device manufacturer, clinical-stage oncology company, pre-clinical stage biologics company and many more.
Supported $100+M sale of pharmaceutical asset.
Counseled Health-IT Company on HIPAA, HITECH and FDA requirements for its product and service offerings.
Negotiated License and Investment Agreements between U.S. medical device company and strategic partner in China.
Developed intellectual property, development and regulatory strategies for novel application of a stem-cell therapy.
Select 2017 IP Agreements: Option Agreements and License Agreements with various University Technology Licensing Offices for stem cell therapies, animal drug, orthopedic implant and fertility drug.
Select 2017 financings: $200K seed financing for medical device company; $500K angel financing for biologic manufacturer; $600K bridge financing for consumer product manufacturer; and $1.8M preferred financing for medical device company.