View All Blog Posts
Corporate
Character Not Personality Makes You a True Leader According to Pam Boney of Tilt365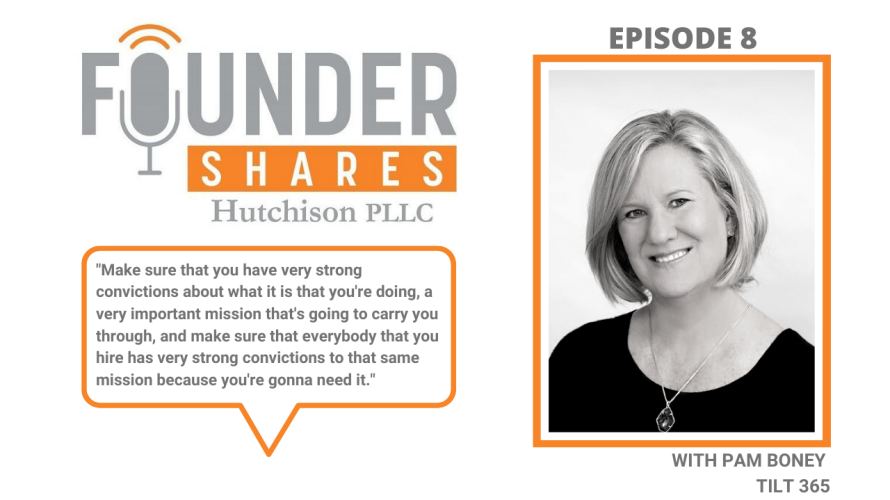 "You start with your personality, but it's your character that defines your success," Pam Boney said.
That quote blew us away, and so did the rest of the conversation on the latest episode of the Founder Shares podcast. Now, Pam Boney is the founder and CEO of Tilt 365, which builds new strengths-based personality assessments.
But in her early 20s, Pam was the top salesperson at a company, eager for a promotion.
She didn't get it.
"My leader told me, 'Well, your personality profile says you're going to always be an individual contributor, and you'll never be a leader,'" Pam said. "'You need to read about your personality, and then you'll understand why I didn't give you the management role to lead your colleagues.'"
But she didn't just take a look at her Myers Briggs personality type, she took a look at them all, and she found a little bit of herself in every single one.
"That's the passion that fueled the mission for me and made me very convicted to put a different kind of personality assessment in the world," she said. "One that would help people be able to start with their personality type and knowledge of themselves, but then expand way beyond it."
She told us that her vision was a framework that links personality to leadership based on 12 character strengths. If someone can develop and analyze all 12 of those aspects, the results go way beyond just personality.
Although, Pam didn't start Tilt 365 immediately after her leader told her she wouldn't be one. In fact, it wasn't even her first founding venture.
Nearly 20 years ago, she was a general manager, then a vice president, then a chief learning officer for several hospitality companies before she checked-out and took the leap into entrepreneurship.
Pam saw a need for executive coaching, something that many didn't even know of at the time.
"Nobody knew what it was," Pam said. "When I left Hilton, they were asking, 'What sport are you going to be coaching?' I was like, 'No, no, no. I'm going to be a business coach. A career coach.'"
She founded Executive Suite Coaching, where she took virtues and vices from leaders and coached executives to make them the best leaders they could be. She said it was a calling. She wanted to make sure everyone she worked with knew they had the power within them to be a great leader, no matter what.
And it's all because her former leader didn't believe in her the way that she believed in herself and others. With products for individuals, teams and companies, Tilt 360 provides comprehensive profiles that go deeper into the complexities of individuals, instead of just discrediting their capabilities and putting them in a box.
And with that, she's closer to completing her mission.
"The most important thing I could say to other founders would be make sure that you have very strong convictions about what you're doing, a very important mission that's going to carry you through," Pam said. "And make sure that everybody that you hire has very strong convictions to that mission, too."
Learn more from Pam and her story on the Founder Shares podcast, available anywhere you listen to podcasts.