View All Blog Posts
Joe Colopy: From No Paycheck for 3 Years to a $200M Exit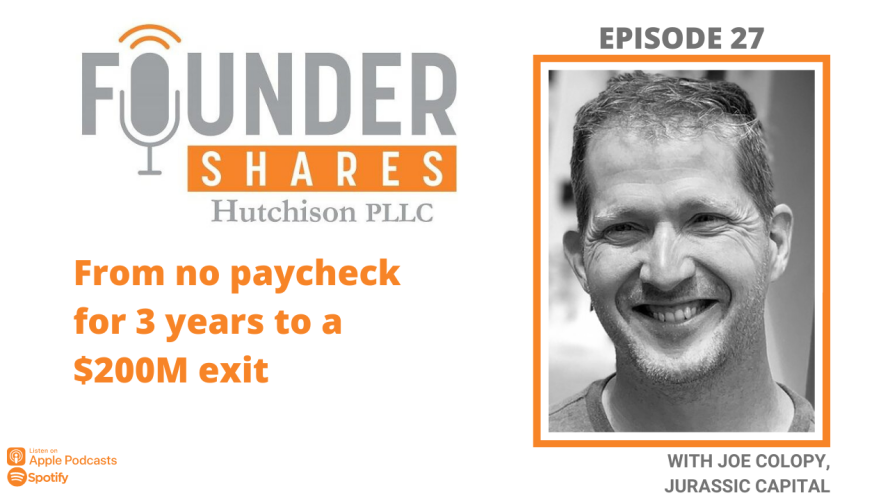 Joe Colopy started his career at a little startup named RedHat. In 1999, the company had about 100 employees, but grew to 700 and went public within the next year.
He was then faced with a choice: climb the corporate ladder, or take the money from his initial public offering and find a new company to start-up again?
In classic founder fashion, Joe Colopy chose the riskier path.
"I didn't receive another paycheck for three years," Joe told me.
Between the IPO and his wife's full-time, mid-level job, his family had enough to live for a while. If nothing came out of it in the first few years, he would just go out and get another job.
He didn't have to do that, but it's not because Bronto, a cloud-based commerce marketing automation platform, was a success right away. The company—spoiler alert, now owned by Oracle—began at Joe's house.
"We were cheap, and we wanted to be very capital efficient because it gave us a lot of independence and control in terms of how we managed and grew the business," Joe said. "We were pretty disciplined about avoiding taking money for as long as possible until it just became a little silly."
Even after the company took investment, Joe still wanted to keep costs low, and they started by hiring interns from Triangle universities who bought into their idea.
"I think if we had to sell a greater vision," Joe said, "and we were trying to hire 40-year-olds, we would've had a really tough time because we were sharp, and we were very driven, but we were very, very scrappy."
They didn't have any benefits, but they had tables from the Duke surplus store and great company culture.
"They could pick up on the enthusiasm and the excitement and how much we were into it," Joe said. "And once we started hiring people a little bit further along in their profession, it was infectious. They wanted to be part of it. As we got bigger, we focused a lot on our office as a representation of that."
And with more experienced leaders and more competitive salaries, Bronto moved into Durham's American Tobacco Campus and created, what Joe calls it, their own little Google.
He said that growing the company became much easier from there, but he wouldn't trade the years of boot-strapping, despite the mistakes he sees looking back. Those mistakes taught him exactly what it takes to grow a successful tech business, and, now, he shares those mistakes with other founders as the co-founder of Jurassic Capital, a new venture capital fund which invests in tech companies with one to five million in yearly revenue.
But, to hear some of those mistakes, listen to the latest episode of the Founder Shares podcast, available wherever you like to listen.