View All Blog Posts
Corporate
Business Interruption and Contractual Nonperformance: Uniform Commercial Code Article 2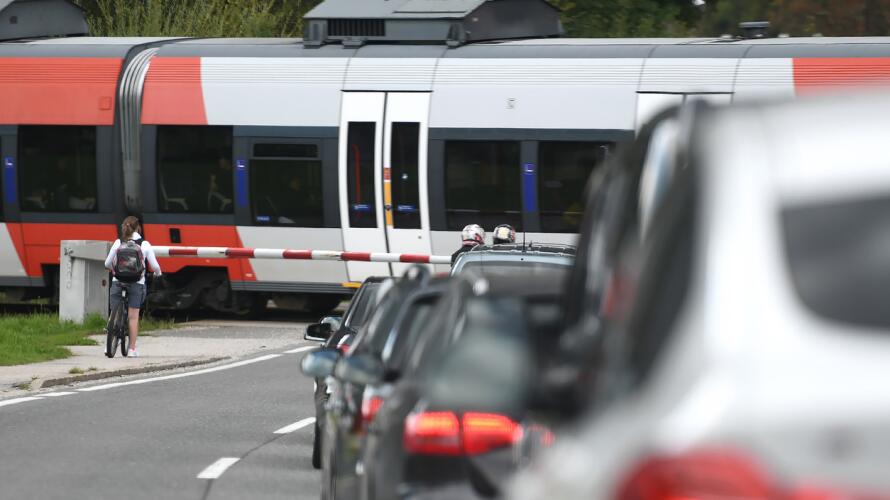 As countries around the world respond to the arising threat posed by the coronavirus (COVID-19) pandemic, businesses are finding their operations interrupted due to a number of reasons, such as personnel shortages, supply chain disruptions or governmental orders (e.g., closing borders and shelter-in-place orders). Businesses faced with these interruptions are contemplating whether they can continue to meet their obligations under their contracts and what to do if they cannot.
For businesses facing a situation where its performance under a contract may be delayed or it may not be able to perform at all, there are a few potential avenues that can provide a defense for its delay in performance or nonperformance. Discussed below are potential defenses based on Article 2 of the Uniform Commercial Code. You can also read our posts on force majeure clauses and defenses based on common law principles of "frustration," "impracticability" and "impossibility."
What is Uniform Commercial Code (UCC) Article 2?
In the case that a contract does not contain a force majeure clause (and in some cases, even if it does), Article 2 of the Uniform Commercial Code (UCC) can function to excuse a delay of performance or nonperformance, if the contract is for goods as defined by UCC Article 2: "all things (including specially manufactured goods) which are movable at the time of identification to the contract for sale other than the money in which the price is to be paid, investment securities (Article 8) and things in action." U.C.C. § 2-105 "Goods which are not both existing and identified [at the time of contract] are 'future' goods," and a present sale of future goods also falls under the purview of Article 2. U.C.C. § 2-105 and U.C.C. § 2-106
UCC Article 2, Section 615 states that either a delay in delivery or non-delivery by a seller is not a breach under a contract for sale if the performance has been made impracticable "by the occurrence of a contingency the non-occurrence of which was a basic assumption on which the contract was made or by compliance in good faith with any applicable foreign or domestic governmental regulation or order whether or not it later proves to be invalid." U.C.C. § 2-615
Article 2 of the UCC has been adopted by most states in its entirety, including Delaware, Virginia, North Carolina, South Carolina, Tennessee, Georgia and Florida. It is important to check the statute of the state in question in all cases to confirm the applicable language.
Under Section 615, a seller is excused from performance if such performance has become impracticable (as opposed to impossible) because of unforeseen circumstances not contemplated by the parties at the time of the contract. The official comments to U.C.C Article 2, Section 615 lists a number of events that are contemplated by Section 615 including: "a severe shortage of raw materials or of supplies due to a contingency such as war, embargo, local crop failure, unforeseen shutdown of major sources of supply or the like, which either causes a marked increase in cost or altogether prevents the seller from securing supplies necessary to his performance." It is important to note that a mere increase in costs is not enough to excuse performance under Section 615, but a material increase in costs caused by an unforeseen occurrence such as war or pandemic might be.
However, there are three criteria that must be complied with in relying on this section to excuse any delay in performance or nonperformance.
The seller must not have assumed the risk of the unknown contingency;
If partial delivery is possible, the seller must deliver that portion that it is able to (See Section UCC 2-615(b)); and
The seller must seasonably notify the buyer that there will be a delay or non-delivery. If partial delivery is possible, the seller should also provide the amount of goods that will be delivered (see Section UCC 2-615(c)).
COVID-19 and Its Impacts
Whether nonperformance of contracts due to COVID-19 could be excused under Article 2 of the UCC may depend on the type of contract, reason for contracting and the state law that governs the contract. Additionally, as litigation arising out of the pandemic is decided by the courts and legislation is passed by state legislatures surrounding COVID-19 relief, more guidance may become available.
With increasing restrictions on business and populations as countries wrestle with the pandemic, it is uncertain what the impact of COVID-19 will ultimately be. If you believe you or your business may be impacted by the disruptions caused by the pandemic such that performance may be delayed or not possible, you should carefully review your contracts paying attention to any provisions related to performance and suspension of performance, force majeure and termination.
Author: Mayukh Sircar