Ever wonder what it takes to turn your dream into a reality? Hosted by Hutchison attorney Trevor Schmidt, Founder Shares will help you learn about the challenge—and reward—of breaking into the business world. Subscribe now wherever you listen to podcasts!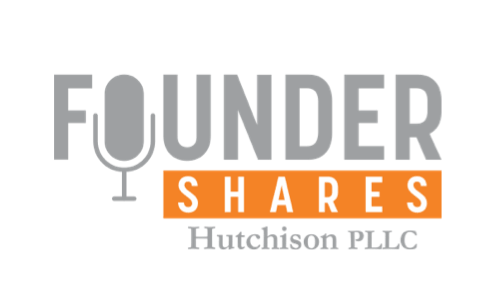 The Fracture Startup Journey: Jumping Off a Cliff to Learn to Fly with Abhi Lokesh
Your Character - Not Your Personality - Makes You a True Leader, with Tilt365's Pam Boney
Raising Over $475M in Biomedical Startups, with Serial Entrepreneur Daniel White
Making Payroll, Raising Capital and the Adrenaline Rush of Being a HealthTech CEO, with Ludi's Gail Peace
Lessons in Social and Emotional Entrepreneurship, with Kristen Hopkins (Dangers of the Mind)
A Deal-Making Magic 8-Ball and Other Surprises: Entrepreneurship and Investing with Robbie Hardy and Fred Hutchison
From NC State to Changing the State of Health Information Networks, with Medicom Technologies' Malcolm Benitz
Passion and Perseverance, from Startup to Successful Exit with Bob Freedman, CEO of SimpleAuctionSite
More Pats on the Back than Punches in the Gut: Entrepreneur Life with LearnPlatform's Karl Rectanus
Welcome to the Founder Shares Podcast!