View All Blog Posts
Corporate
What's the Difference Between a Public Benefit Corporation and a B Corp Certification?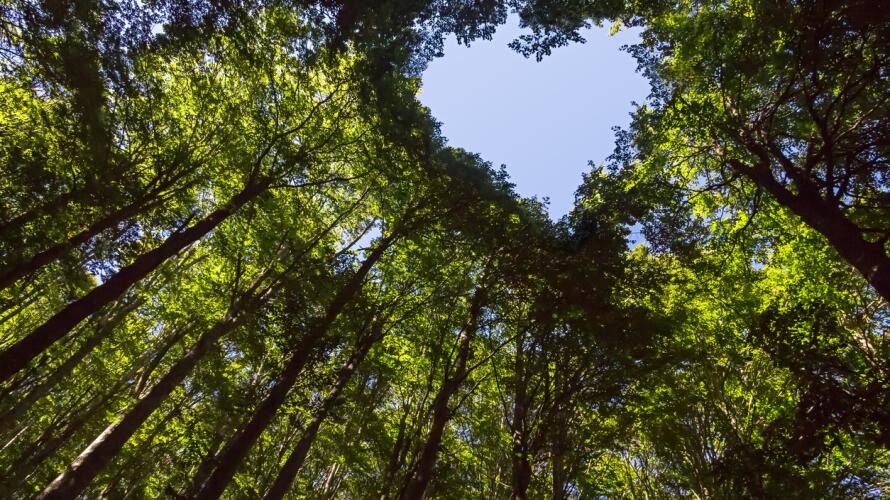 How is a benefit corporation different from a corporation?
At risk of stating the blindingly obvious, all founders of for-profit companies want their businesses to be profitable. It's the table stakes for starting and running a business.
But what if you wanted to do more?
What if you wanted to start a company founded not only on providing stellar products and services but also on principles of environmental sustainability, social accountability and inclusivity - what steps are available to signal to customers, workers, investors and markets that you are serious about these founding principles?
And perhaps more importantly, is it possible to engrain these principles into your company's DNA to ensure that everyone involved understands and adheres to these values long term?
It turns out there are a few options for socially conscious entrepreneurs that want to combine their for-profit endeavors of raising capital and marketing and selling products and services with the pursuit of social good (as opposed to focusing on solicitating charitable donations and fundraising – the purview of founders of traditional nonprofits).
These options include organizing as a public benefit corporation and obtaining a "B Corp" certification. Despite certain similarities, there are important differences between public benefit corporations and B Corps, which I've outlined below.
Public Benefit Corporations
What is a public benefit corporation?
Public Benefit Corporations or "PBCs" are a type of for-profit corporate entity currently authorized by 35 states and the District of Columbia, similar to a C-corp, S-corp, or LLC.
PBCs must include in their charter one or more specific public benefits as their statement of purpose, as opposed to the typical boilerplate "any lawful purpose" usually contained in most for-profit charters. This embeds a PBC's mission into its founding documents and provides for a North Star by which a company can navigate critical business decisions.
For example, in Delaware, PBCs are governed by Subchapter XV of the Delaware General Corporation Law ("DGCL"), which defines "public benefit" as a positive effect (or reduction of negative effects) on one or more categories of persons, entities, communities or interests, and can include benefits of an artistic, charitable, cultural, economic, educational, environmental, literary, medical, religious, scientific or technological nature.
Although PBC statutes don't generally provide how specific your PBC's purpose and public benefit needs to be, it should be both broad enough to account for the scaling and development of your company and its mission over time, while narrow enough to provide meaningful guidance to your company's management, investors and workers.
Additionally, existing corporations can convert into PBCs by amending their charters to include a statement of purpose that furthers one or more public benefits and otherwise complying with the relevant state's statutory requirements for PBCs.
Different Fiduciary Standard
Importantly, this mission statement has real ramifications on how a PBC is run. With respect to a Delaware PBC's Board of Directors, the DGCL expands the factors that the Board should consider when making decisions. Unlike standard corporations, where the Board generally must consider maximizing shareholder value as its prime directive, members of the Board of a PBC must also consider both the best interests of those materially affected by the company's conduct, and the specific public benefit outlined in the company's charter. This can make decisions for directors of a PBC more challenging than those of a standard corporation, since these considerations can (and often do) come into conflict.
This is why the DGCL also limits director liability by shielding directors from liability to the PBC's stockholders if they make a decision based on adherence to their mission as opposed to only considering stockholder profitability. So long as a PBC's directors' decisions are informed, disinterested and "not such that no person of ordinary, sound judgment would approve," such decisions are in accordance with the directors' statutory duties.
Stakeholder Enforcement
However, directors of Delaware PBCs should make these decisions carefully, because stockholders that own, individually or collectively, at least 2% of the company's outstanding stock, can bring a derivative action alleging an improper balancing of these competing interests by a Board. In order to protect against this, it is important to document in the corporate records that decisions of the Board were made after consideration of all relevant facts, were disinterested and did not involve any conflict of interest.
Transparency in Public Benefit Corporations
PBCs are also designed for transparency. PBCs are obligated to report to stockholders biennially, to show how the PBC is promoting and advancing its public benefit purpose. Further, while the DGCL provides that a corporation can include the requirement that this report (i) be prepared more frequently than biennially, (ii) be made available to the public and/or (iii) be reviewed and validated by a third-party, PBCs are not required to do so under the default rules. So, while PBC statutes provide a statutory floor for reporting requirements, PBCs can elect to adhere to more stringent standards.
B-Corporations
What is a B Corp certification?
While PBCs are a specific type of legal entity, any for-profit entity can be a B Corp so long as it is certified by B Lab (a nonprofit organization founded in 2006) and pays the applicable membership fee.
B Corp status has been compared to Rainforest Alliance, LEED or Fair Trade certifications. However, unlike a Fair Trade or LEED certification, the B Corp certification looks beyond a company's product attributes and looks at a company's entire business model and operations. As detailed on B Lab's website, B Corps are companies "that meet the highest standards of verified social and environmental performance, public transparency and legal accountability to balance profit and purpose."
What is the benefit of being a B Corp?
Companies become B Corp certified by passing B Lab's Impact Assessment, which looks at the operations of the organization and provides a score (a passing score is 80 points out of 200) across areas such as energy efficiency, environmental sustainability, corporate transparency, community involvement and worker benefits. The certification is intended to provide an independent seal of approval for companies that hold themselves accountable to their workers, the environment and their community. Companies that obtain a B Corp certification must also re-certify every two years to ensure a continued commitment to these principles.
Companies looking to obtain B Corp status must also amend their governing documents in order to incorporate these principles, in much the same way these principles get incorporated into the governing documents of PBCs. This is one way companies that have been certified as B Corps show their stakeholders, investors, workers and clients that they are committed to the principles set forth in the Impact Assessment.
Do B Corps Pay Annual Dues?
Certified B Corps are required to pay membership fees based on annual revenues. For companies with annual sales under $2M, the certification costs only $500 annually. These fees help support B Lab's operations, including continued improvement of its Impact Assessment as well as the third-party auditing services that B Lab uses as part of its certification process.
Benefits of Being a B Corp
Once a company passes B Lab's social and environmental standards, it is eligible for certain benefits as a result of its B Corp certification. These include gaining access to favorable discounts to B Lab's partner organizations, including Salesforce, Intuit and Inspire Commerce, among others. B Corps are also eligible for pro bono legal services.
Further, B Corps can participate in dedicated B Corp advertising campaigns organized by B Lab. But beyond these dedicated campaigns, companies can include the B Corp certification on their products and in marketing materials, which informs consumers that they have met B Lab's rigorous certification procedures.
PBC vs. B Corp
Whenever a company organizes as a PBC or obtains a B Corp certification (or both), they are making a strong statement about their values and their commitment to furthering the public good through sustainable business practices, environmental stewardship, community leadership and good governance.
If you're interested in organizing as a PBC or obtaining a B Corp certification, feel free to comment below, email me, or connect with me on LinkedIn.